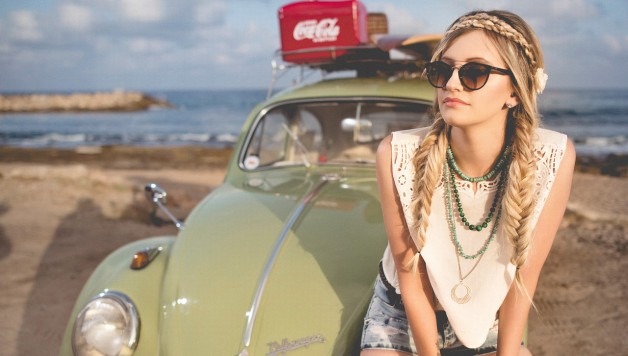 If You're Creative, Long-Term Travel is Possible
An estimated 153 million Americans have not yet traveled overseas and much less from this number have plans for long-term travel. For those who want to travel actively for a number of years, finding funding for such a huge expense is a topic that can't be avoided and this particular conversation will eventually lead would-be travelers to ask whether they are financially ready for it. Planning for long-term travel involves budgeting, determining one's priorities, assessing possible expenses while abroad, taking care of visas, and having enough money for all of these things. There are a lot of what-ifs too and a number of situations that need to be considered. According to the New York Times, insurance will be needed, there will be days when a traveler will be low on cash and expenses such as much-needed visits to the doctor will pop up. There will be a number of challenges and travelers need to be ready for them.
Getting Enough Funds for Your Trip
It is always a good idea to save money before visiting or living in different parts of the world but there are other ways to raise funds too. Launching a crowdfunding campaign, for example, is a good way to get a bit of cash from family and friends. Applying for a scholarship, fellowship, or a job abroad are options worth looking into as well. For travelers who are more comfortable in funding their own travels, getting a loan is an easy and accessible choice. Loans from reputable institutions usually offer low interest rates. All a traveler needs to do is to shop for the best one.
Assess Basic Needs
The Department of Commerce in the United States found that international travelers from America spend an estimated $3,000 per trip. While this makes travel daunting, budgeting and setting one's priorities will paint a clearer picture of how much money will be needed for long-term travel. A traveler's list should include budget for accommodation, visas, transportation expenses, airfare, meals, daily essentials, and spare money for tours and the like. For travelers planning on working while abroad, it's a good idea to include budget for reliable Wi-Fi. For those thinking of not maintaining their data subscription on their phones, WorkFrom can be of help as the website lists good cafes and internet shops where travelers can work from in over 100 cities around the world. Once the basics are listed, it is also important to check one's health insurance to see if doctor's visits and hospitalization abroad are included in the coverage. If it doesn't offer this type of coverage, taking a look at World Nomads policies is a good idea as their insurance covers medical emergencies up to $100,000.
You Can Make Long-Term Travel a Reality
Planning and budgeting can and will be challenging and funding the whole trip can be daunting. However, travelers only need to be creative to get the money that they need. While travelers cannot prepare for everything, this shouldn't stop them from making long-term travel possible.