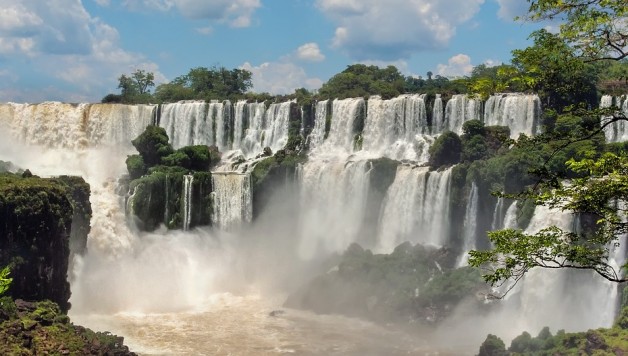 Wonders of the World: Unusual Places to Add to Your Bucket List
There are many good reasons for traveling to interesting places. You may want to broaden your mind, learn a skill, relax, or have fun. Sometimes you may want to go somewhere simply because it is different, and because it will give you great stories to tell and great impressions to carry in your mind.
Man-Made Wonders
The Doorway Railway of Hanoi is an extraordinary ride through narrow urban streets. The train passes through one of the busiest areas of the city, passing just inches from doorways and shops on each side.
Hidden in the depths of Myanmar's jungle interior lies the mysterious village of Indein, whose hundreds of ancient pagodas are gently decaying. It is only accessible by boat, and only during the rainy season.
Water Wonders
For strange swimming experiences, you cannot beat the Dead Sea. The great concentration of salt and minerals lifts you up so that it is impossible to sink. Those same minerals keep the health spars around the Sea rich in healing compounds.
Lovers of waterfalls should visit the Iguazu Falls on the boundary of Argentina, Brazil, and Paraguay. Over 62,000 cubic feet of water thunder over the falls every second along a 1.7-mile length.
Rock Wonders
New Zealand's South Island boasts some strange rock formations, from the Pancake Rocks on the western shore (curiously layered rocks, through which waves crash up at high tide) to the Moeraki Boulders on the eastern side (huge spherical rocks on the beach, explained by an old Maori story).
On the other side of the world, it's hard to believe that the Giant's Causeway in Northern Ireland can be the result of nature. Perfectly interlocking hexagonal pillars of basalt find a natural place in Ireland's great story-telling traditions.
Color Wonders
Walking through the Wave in Arizona is a surreal experience, as swirling patterns in the rock seem to shift around you. You can see how the layers were laid down millions of years ago, before being twisted like putty.
For even more vivid colors, Peru's Vinicunca (Rainbow Mountain) looks as if it has been painted by giant crayons in great broad stripes of red, yellow, blue, and green, which put on a daily show as the sun moves over them.
Animal Wonders
It may not be everyone's idea of fun, but Palau boasts a swimming experience that is quite unique. The water in Jellyfish Lake is full of harmless creatures elegantly joining in a perpetual dance.
Some of the animals that appear to populate Lake Natron in Tanzania are not actually alive at all. The concentration of sodium bicarbonate in the water can transform animals that die there into bizarre statues. Carcasses on the shore of this tranquil lake appear to have been turned to stone.
Wonderful World
The world is full of extraordinary natural and man-made phenomena. If you only manage to see a handful of them you will have memories to sustain you for many years. As you will never see them all, the great thing is that there will always be more to find.