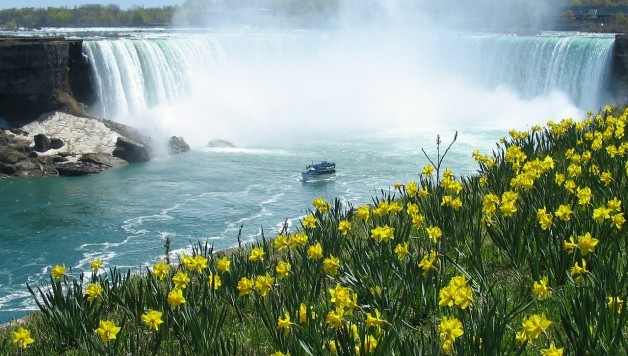 Visiting The Niagara Falls for Outdoor Enthusiasts
There are some travel destinations that are on practically everyone's must-see list. The Niagara Falls is certainly one of them. Virtually everybody wants to go there. This is especially the case if you were to give them the chance to stay in one of the hotels that offer a bird's eye view of the waterfalls from your room. It would be a shame to travel all of that way and not do something as special and memorable as that. Fortunately, these rooms are not as expensive as you might think. So, potentially, you can save up a bit and treat yourself to staying in one. You can find out more about doing that online.
See the Falls from all angles
Without a doubt, during your stay, you will want to get closer to the waterfalls and there are lots of ways you can do that. Here are just a few of them. As you will see, some of them are quite thrilling.
Take a boat trip
By far the most popular way to see the waterfalls is to take a boat trip. Most of them the tour operators that run these trips take you right up to the base of the Falls. Enabling you to appreciate the true majesty of all that powerful water gushing by.
Probably, the most exciting of these trips are the jet boat ones. But, typically these do not take you to the actual waterfalls. Instead, you get to experience the whirlpool and the exciting white waters of Devil's Hole.
See the Falls from above
Seeing this iconic geographical feature from above is by far the best way to get a feel for just how big and impressive this waterfall complex is. It is understandable why many people consider it to be one of the natural wonders of the world. If you were not lucky enough to book yourself a Fallsview room, why not take a helicopter ride above them instead? Or, if your budget is tighter, go to the Skylon tower and enjoy lunch with a bird's eye view of the Falls instead.
Climbing while staying near the Niagara Falls
If you want to keep your climbing skills honed during your vacation, you can. There are several indoor climbing facilities. Climbing is a popular sport in the area. The standard of these facilities varies, so it makes sense to go online and do a little research, so you know which one to head to, when you get there.
Unfortunately, to climb outdoors you will have to travel for hours. So, staying near the Falls and climbing is not a particularly practical option. But, you could enjoy a multi-destination break. If you do decide to do that, take a look at Keene Valley and Milton areas. They are both relatively close to the waterfalls and offer quite a bit of variety.
Perhaps the best climbing is to be found in the Metcalfe and Old Baldy areas. They are only about a 3-hour drive away.
Other outdoor sports
If you do want to stay in and around the actual waterfalls, do not worry because there are plenty of other thrilling outdoor adventures for you to enjoy. Probably the best way to find out about them is to visit the official tourist websites for the area. Remember that there are two. One for the Canadian side and one for the American side, so be sure to visit them both, when doing your research.