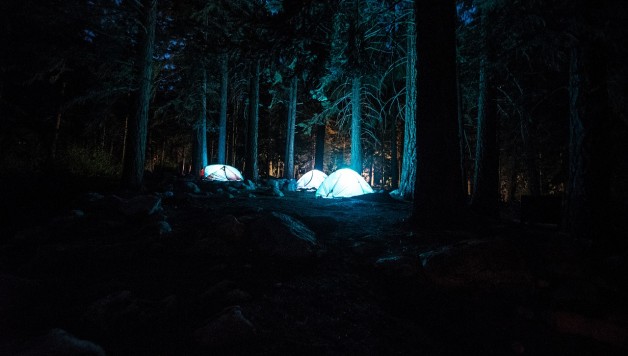 The Ultimate Packing Guide for Your Next Glamping Trip
Gone are the days when you had to choose between a low profile camping trip or a proper hotel or hostel accommodation for your shot getaways. Glamping has revolutionized the getaway game and has managed to offer a more hybrid option for those who wish to enjoy the best of both. There are no two thoughts that the fun of camping out in the open is incomparable to a hotel stay, no matter how luxe it is.
The roughness of the whole experience and the closeness to nature adds to the beauty of it, which cannot be matched by any hotel experience. That being said, the entire camping game can be a bit too discomforting for many people, especially women and kids. Not everyone is comfortable cramping in a sleeping bag by the fire. However, the confined quarters of your hotel suite will not let you enjoy the rawness of the woods and the beauty of the midnight galaxy. This is where glamping wins the game.
Glamping is camping trips where more large camps are involved with much more luxurious facilities such as proper bedding, electricity, and toilets, etc., but still lets you get the open air experience. This means that you get the comfort of a hotel and the experience of a camping trip. Glamping has lately become a popular trend for young students and families to unwind, enjoy and bond together in an economical yet joyful setting. However, despite the extra facilities that are provided, glamping is still different from staying in a proper room, and you need some extra prepping and packing. Here are some packing tips that will help you on your next glamping trip.
The Right Suitcase
The most basic essential on your glamping trip is going to be the luggage that you will be using to carry your belongings. Even if your travel plan involves a road trip in your car, the right suitcase is crucial for a glamping plan, and it becomes even more critical if you are going to use some other mode of travel. Remember that this is not the trip where your luggage will be stored in your hotel closet. Your suitcase might get exposed to some harsh weather conditions such as rain. A hard case carry-on luggage is one of the best luggage options for glamping excursions. You can find many carry-on options on WorldTraveler.com that are not only compact and lightweight but have great storage compartments designed to keep your contents organized and to keep valuables such as tablets and laptops safe.
The Vanity
You do not need to take that large vanity case with an Anastasia Beverly Hills highlighter and contour kit and a zillion eye pallets. However, pack a small vanity pouch with travel-sized beauty essentials that should include your face wash, sunscreen, moisturizer, night cream, light wear foundation, an eyeliner, mascara, and lipstick to manage a presentable look to click those perfect Instagram photos.
Clothing
Although your clothing will largely depend on where you will, glamping and how long will make your trip last but pack as light as possible and pack everything that is essential. A pair of jeans or shorts in case of summers, a swimsuit if you plan to take a dip or sunbathe, essential innerwear and a jacket for the evenings are a must. Wear a pair of sneakers or comfortable joggers and carry a pair of slip-on in your bag.