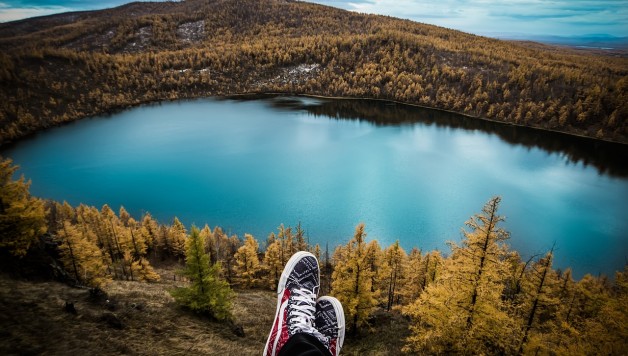 How to Travel Successfully on the Spur of the Moment
Ready for a super spontaneous getaway? There's something exhilarating about a last-minute trip. The thrill of travel, combined with a lot of unknown elements, can turn an ordinary weekend into an adrenaline-pumping adventure. Although you'll have the sensation of risk and danger, it's actually easy to put together a fun vacation at the last minute. Try these techniques to whip up a little travel excitement on spur of the moment.
Finding Last-Minute Flights
If you want to travel to a specific destination on a specific date, expect to pay a premium. If you're on a budget, the best way to get a great deal is to be flexible about where you're going.
Keep an open mind and use open-ended search engines like Google flights, Kiwi.com, or Skyscanner to see what's available. With these search engines, you can enter your home airport and a range of travel dates and instantly see where a cheap flight will take you. The most successful travelers choose a favorite flight search engine and become experts at using it to find deals.
Other Transportation
There are other ways to travel besides flying. A last-minute road trip, alone or with a friend, is a great way to bring a sense of adventure to your life without breaking the bank. Trains, ferries, and buses are also great ways to get around.
Rome2Rio is a very useful app that will help you find all the means of transportation between any two points. It will even estimate the cost of gasoline for a road trip. This is also a great option if you can't find a cheap flight that interests you. Combine a cheap flight with a bus, train, ferry, or Uber to get to someplace wonderful.
Finding a Room
Worried about finding a room last-minute? The Hotel Tonight app is designed specifically to match last-minute travelers with empty rooms for the night and can save you a lot of money. Traditional hotel booking apps like Expedia, Hotels.com, Priceline, and Orbitz can also dig up last-minute rooms for you. The Hostelworld website or app can also connect you instantly with an empty bed or private room.
On the Ground
Once you know where you're going and have a place to stay, relax. With a few exceptions, you can plan the rest of the trip after you arrive. The TripAdvisor app uses GPS technology to instantly connect you with the restaurants, tourist attractions, classes, and spas close to you that other travelers have rated the best. Google Maps works all over the world to locate everything from restaurants to laundry services. Many hostels offer walking tours of the city and can connect you with other tours and activities, and your hotel can usually do the same.
Planning on the Fly — Literally
If you're a real seat-of-the-pants traveler, you can grab a last-minute flight and worry about the rest after you're in the air. In-flight Wi-Fi and texting services like Gogo let you find a hotel room, research your destination, and plan your activities while you're on your way to the destination. If for some reason you're not able to get everything done while you're in the air, don't worry. Instead of being in a hurry to leave the airport when you arrive, get a cup of coffee and finish your planning when you arrive.
The Simplest Solution
If you're looking for a stress-free option, a prepackaged tour or resort might be perfect for you. Sites like Intrepid Travel or G Adventures always have a page of last-minute deals that leave within the next month or so. Discount resort packages, with flights, are often available at the last minute from providers like Apple Vacations or Funjet. Also, don't forget your local travel agent, who might just be sitting on a great deal and hoping you'll drop in.
With all these tools at your disposal, there's no need to fear last-minute travel. You're sure to be able to find a flight, a room, and some fun things to do within any budget and enjoy a safe and memorable adventure.