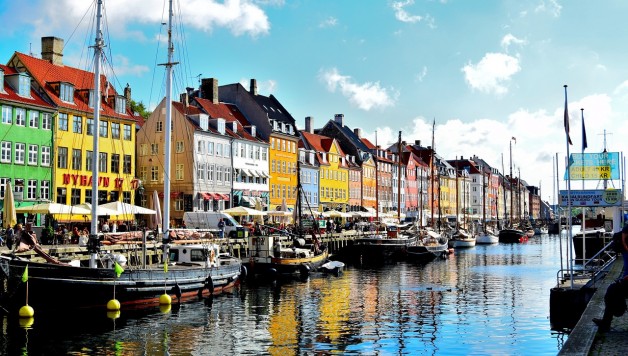 Top Winter Holiday Destinations
Most people like to take their holidays in the summer time. The main reason for this is the weather, which is almost guaranteed to be good. However, this is also the busiest time to go, and if you are travelling throughout the school holidays, it will inevitably be the priciest too. With this in mind, why not do your holiday shopping online (using a site like right here) and save some of your holiday for the winter time, when you really need a bit of sun in your life and flights are at their cheapest. There are plenty of outstanding winter destinations just waiting to be discovered. Take a look at our list below for some winter holiday inspiration.
Idyllic City Break in Copenhagen, Denmark
Ranked as the number one city for quality of living in the world, Copenhagen is the perfect destination for a winter break. In the winter season, the whole country goes hygge mad. With no direct translation in English, hygge, pronounced hoo-gah is an inherently Danish concept about creating a cosy atmosphere and 'enjoying the moment' with friends, family and home comforts. Copenhagen offers the perfect winter city break, imagine Christmas markets decorated with twinkling lights; cosy cafes serving up mulled wine and magical Christmas decorations. The City is completely accessible and is ideal for a spot of Christmas shopping with various malls and boutiques for gifts, or fashionable Scandinavian home-ware. Cheap Ryanair flights are available from all major British airports and there's never been a better time to visit.
Relax in the Florida Sunshine
If you are in real need of some winter sun then why not visit America's sunshine state. Winter is arguably the best time of the year to visit Florida, with average winter temperatures in the low 20s (Celsius), and you avoid the muggy, humid summer weather where heavy downpours are a daily occurrence. If you're looking to relax on a white sandy beach then South Florida is the best place. From Miami to Palm Beach, visitors head to South Florida for the warm winter weather and guaranteed sun. Unlike other sunny, winter destinations, you won't miss any festive cheer here, with Christmas parades and decorations in every town. For a truly magical experience, there's nowhere that does Christmas quite as well as Disneyland where the whole park transforms into a winter wonderland.
Hit the Slopes in the Alps
For many, a winter holiday means only one thing, it's ski time! Over the past decade the popularity of ski holidays has dramatically increased with more Brits heading to the Alps than ever before. Whether you are new to skiing or are a seasoned pro, ski holidays are great fun for all ages. There's nothing quite like the feeling of gliding down the piste with magnificent views of the mountains around you. Of course, the main reason people head to the Alps in the winter is to ski, but it doesn't stop there; the chocolate box charm of the resorts, the mouth-watering cuisine and vast amount of non-ski related activities of the European resorts make people return year after year. For great deals on ski holidays, Mark Warner have firmly established themselves as one of the best tour operators for holidays in the Alps with a range of chalet hotels throughout France, Austria, Italy and Switzerland.