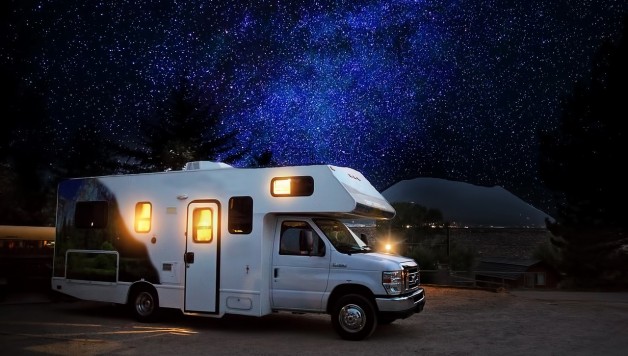 Top RV Travel Mistakes To Avoid
Every year hundreds of thousands if not millions of people take to the road in their motorhomes, and while a majority of travelers already have several miles of RV driving under their belt, many others will be embarking on their very first RV trip.
If you're one of these people and this is your very first RV trip, it can be easy to make some critical mistakes that can make your trip a lot rockier than you may have wanted or intended.
Therefore, ensuring that your trip goes as smoothly as possible will require you to look into common beginner mistakes so you can steer clear of them.
Here are the top RV travel mistakes to avoid:
You Don't Learn How To Drive An RV
A trip should never, under any circumstances, be the first time you drive an RV. Safe to say, driving an RV is not the same thing as driving a car. RVs are long and heavy and that simply makes driving one more difficult.
If possible, you would be wise to sign up for an RV driving course where you can receive training from professionals and hands-on practice. Even after you have rented your RV, you'll want to get used to driving it.
To this end, get some practice driving it in a large empty parking lot, on the freeway, on turns and curves, and on dirt roads.
You Show Up At An RV Park Without Reservations
If you show up at an RV park without reservations, is there a chance that they'll have a spot available to you? Maybe, but then again maybe not. In the middle of summer especially, when RV drivers are out in full force, chances will be good that of the spots are taken up.
This is why you must always call or e-mail the parks and campgrounds ahead in order to make reservations and confirm your spot.
While you're at it, carefully research the park and confirm that it has all of the luxuries and amenities you need. Water and electric hookups, bathrooms and showers, Wi-Fi, and access to quality hiking trails are not unreasonable amenities to expect out of an RV park.
You Don't Bring An Awning
So long as you spend time outside (and you definitely should), you'll definitely be very glad you had an awning on your RV.
An awning provides you with protection from both the rain and the sun, in addition to a little bit of extra privacy from the other campers.
In fact, it's possible that most of the time you spend outside on your RV trip will be spent under your awning (especially when you're eating and preparing for or when you just want to relax and read a book).
You Don't Defrost Your Freezer
The freezer that comes installed in most RVs is not the same kind of freezer in your house. It's easy for ice to build up in an RV freezer, which means you may open it up to find your frozen hamburger patties or taco meat you had in there has now filled up with an icy mass.
Furthermore, ice may accumulate in the back of the freezer, which will cause the freezer to not function as it properly should. To defrost the freezer at regular intervals, simply shut it off, pull out the food, and then allow the frost to melt. A hair dryer will speed up the process.
You're Not Considerate Of Your Neighbors
The consideration of your neighbors should be a priority when you stay at a campground, and likewise you should expect them to be considerate of you as well.
The good news is that being considerate and respectful of the other campers is simple enough. So long as you don't let your dog wander around unsupervised, don't play loud music at night, and don't leave a serious mess for the next campers to clean up, you'll be fine.
RV Travel Mistakes To Avoid
Would making these kinds of mistakes ruin your trip? Maybe, maybe not. But there's no question that your trip will involve a lot less hassle and stress if you don't make them.
There are thousands of new RV travelers every year and a sizable percentage of make these kinds of mistakes or similar ones. But now that you are aware of them, you can take the necessary action to avoid them too.