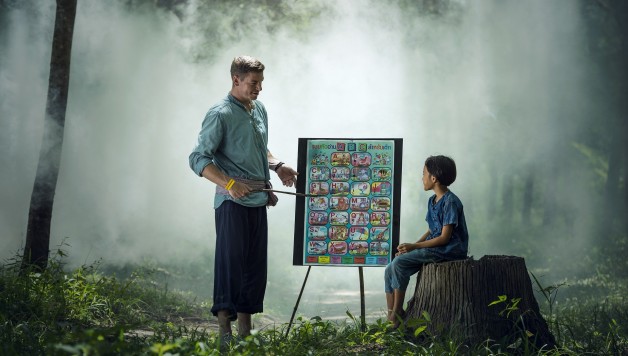 Top Destinations for Traveling English Teachers
Teaching English takes you places. If you dream of traveling the world experiencing new cultures and lands – then training as an English teacher is the ideal vocation for you. If you hold a bachelor's degree, you can start right away, with a fast and comprehensive TEFL or ESL course that qualifies you to teach anywhere in Asia.
Asia is the largest market for English teachers, with many destinations offering employment. Let's take a look at five of the favorite locations to live and work in Asia.
South Korea
Visit the Korean peninsula and find work as an English teacher in a private or public school. There are thousands of jobs available in this East Asian location. Experience the high-tech cities of Seoul and Daegu, with the hustle and bustle of any Western city.
Work in the public school system and get plenty of time off to explore the surrounding provinces on weekends. If you want to make more money, try teaching at a Hagwon, where you'll earn tutoring positions to instruct the children of the South Korean elite.
Japan
"The Land of the Rising Sun." Japan has so much to offer – from the urban sprawl of Tokyo, Yokohama, and Kyoto, to the island nations of Okinawa, or the mountainous regions of Gifu, Nagano, and Toyama. Take in the spectacular scenery on a high-speed train ride – Japan has something for any traveler with wanderlust in their veins.
Japan has plenty of teaching opportunities, from work in public schools to teaching business people private English lessons.
Hong Kong
Chinas most prolific tourist destination – and one of the most expensive cities in the world make Hong Kong a favorite for traveling English teachers. Make money teaching English in the public school system, and earn a substantial pay package. In your downtime, teach private tutoring and boost your income.
There's so much to do in Hong Kong. Wander through the local street markets and vendors, for deals on everything from jewelry to sneakers. Pick up some lunch at a local café as you gaze out over the ocean.
Bali
A surfers and sunbather's paradise, Bali has so much to offer travelers. With a large ex-pat population and plenty of job opportunities, teaching and traveling in Bali is an excellent way to spend your summer.
On your off days, you can visit the temples of Uluwatu for a spiritual experience, and enjoy the nightlife in Canggu and Kuta, where the party never ends.
Where do you dream of traveling?
The best part about being an English teacher is that you don't have to live in the country you're teaching in – you can do it from the comfort of your hotel room, from any location in the world. If you've always dreamed of visiting Australia, South Africa, or the United States, teaching English online allows you to set up your office from any country, anywhere in the world.
Teaching English online is the ideal profession for any digital nomad. Power up your laptop, open your browser and get to work. The only thing stopping you – are the limitations you impose on yourself.