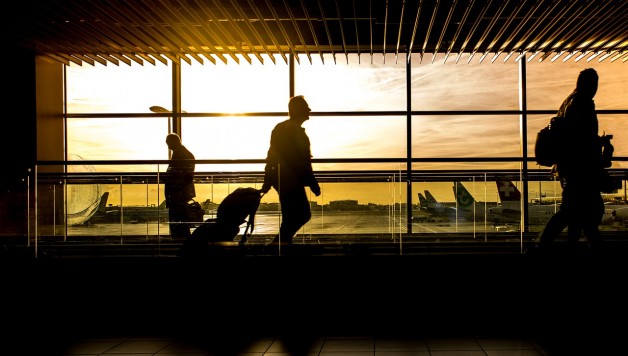 Tips for Cutting Business Travel Costs
Your business travel budget is a financial sector of your work that is consistently scrutinized by your boss and the company accounts. Avoid the difficult conversations and confrontations about overspending — adopt some budget-friendly travel practices. Here are some tips for cutting travel costs and improving your expense report:
Destination
Your spending budget should be tailored to the destination of your business trip. Cities like New York, London and Paris will require more funds, as they don't offer as many economy accommodation options like Seattle, Seoul or Melbourne. Research the various neighborhoods before you embark on your trip and look for the average rates of hotels, city transportation, Ubers and food. From your research, you can make well-informed decisions about the most budget-friendly neighborhoods that will help you justify your spending amounts.
Hotel Rates
Book your hotel room at least one-month in advance, if possible. Oftentimes, hotels will give their guests an "early bird" discount, which could save you 10-20 percent. If the hotel doesn't have an automatic discount, you should negotiate the price with one of the hotel managers. Another worthy inquiry is to see if hotels offer a corporate rate, which are often unadvertised but available for business travelers. Corporate rates often require that you stay at the hotel a certain number of nights, within the time period of 10-12 months. Staying at the same hotel will not only grant you a reduced rate, but your status as a frequent guest will ensure that you receive personalized treatment and special amenities. If it is necessary for you to host a client at a hotel, don't put them up in a cheap and unimpressive room to simply save money. You can be a savvy room shopper and bid on upscale hotels at a budget price through websites like Priceline or Hotwire that will give your client the luxury accommodations they deserve. These travel brokers allow you to bid on a 3-4 star hotel at a 1-2 star price.
Meals
When you are eating alone during your business trip, you should opt for the most frugal dining options. Oftentimes grocery stores, like Whole Foods and Waitrose, have a gourmet-grade selection of salads, sandwiches and other pre-made meals at a reasonable price. These grocers will provide you with restaurant-grade food at a fraction of the cost. If you are holed up in your hotel and engaged in your work, avoid ordering room service, as their prices are grossly inflated for what you get. An alternative to room service is take out or delivery, which you can find through sites like Eat24 or Amazon Prime Now. These websites let you browse restaurant options and compare menus, so you can find your favorite foods within your budget.
Communication
Your smartphone is likely your main tool for communication, however you don't want to rack up obscene data charges. Choose a cellular plan that offers unlimited data plan options, like T-Mobile, so you can keep in touch with your company and your clients without breaking the bank. T-Mobile also offers in-flight Wi-Fi and texting options, so you can work through your flight and stay up-to-date on any pressing matters. If you are flying with an airline that offers Gogo In-Flight, T-Mobile gives you a free hour of Wi-Fi, unlimited texting, a valid E911 address and a T-Mobile phone number. You simply turn on your Wi-Fi, open your browser and click the T-Mobile banner on the Gogo start screen for access.