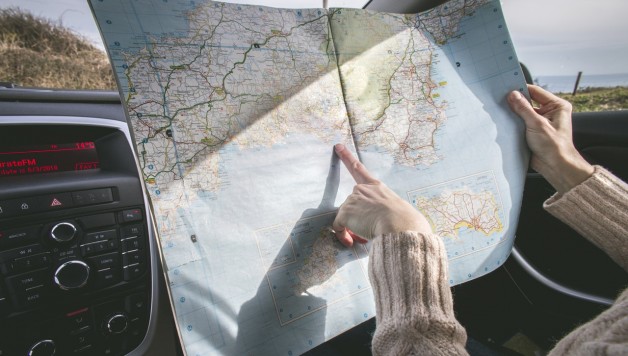 Take Your Ultimate Road Trip to These 4 Epic Destinations
Over one in four Americans (roughly 26%) expect to take a roadside vacation between Labor Day and New Year's Eve, according to a survey from AAA. Not to mention, one in three travelers are planning an international road trip, with European destinations including London and Rome, especially after the winter season. So, to help you plan your next journey, take your ultimate road trip with these 4 epic destinations.
Race Through the Wild Atlantic 
Looking for stunning views of the longest coastal route in the world? Ireland offers one of the best routes on earth. The Wild Atlantic Way runs 2,500 km up the Western Irish Coast – with plenty of things to see and do along the way. The trip can take anywhere from two to four weeks, depending on your activities. Not to mention, every day offers incredible views of enormous sea cliffs, iconic beaches, and unique culture.
Trail of the American Ancients 
Take the ancient trails to San Juan Skyway, between two connected scenic byways along Utah and Colorado. Travelers can ride the rough trails in their trucks that showcase the breathtaking desert and mountainside of the western United States. It features important Native American architectural sites where visitors can explore the centuries-old ruins of ancient cultures. The area also has a rich mining history as the Skyway follows the path of the narrow railways that once supported the mining communities.
Take the Skyline at the Cabot Trail
If you're heading to Canada, the Cabot Trail is one of the most scenic highways to travel. Located on Nova Scotia's Cape Breton Island, the trail is filled with coastal hikes, sea cliffs, beaches, and untamed wilderness. The trip will take at least 2-5 days going one way, with plenty of sights to explore. You'll see whales during your boat trips, moose on the skyline, and picture-perfect sunsets over the Gulf of St. Lawrence. Just be sure not to miss Alexander Graham Bell's house, Ingonish Beach, and the Skyline Trail.
Garden Route to Cape Town
Contrary to its name, the Garden Route is the southern half route of the Durban road to Cape Town. Instead of crisp manicured gardens, this road trip is filled with tons of striking coastlines, wildlife, and world-class dining. Not only does South Africa offers one of the most unique roads to travel on earth, but the Garden route is also highly recommended by countless travel experts.
With plenty of roads to take, make your next road trip the best one yet. Not only will these destinations take you on a once-in-a-lifetime journey but also an epic adventure filled with stunning sights to see.