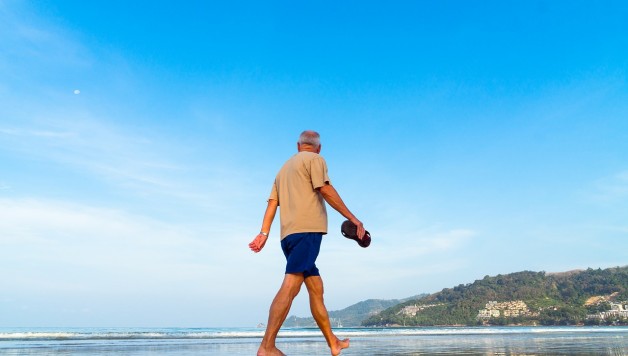 Would You Take Your Retirement Overseas?
Ever consider one day, when you retire, you could move away and escape to the sunshine? Sometimes I think of just breaking away and settling down abroad. Eliminating all the days of bad weather and embracing the heat when relaxing, is definitely something I'd like to cherish and make the most out of.
Traveling is such an essential portion of life, there are lots of beautiful sceneries, new cultures, abilities to learn new languages, and to gain experiences everywhere around us. There is so much to see out in the world, for some, settling their retirement abroad is a must do necessity.
If you're thinking of settling down and moving abroad, where would you go? Obviously where the sunshine is, but have you ever considered the financial side of things when considering the move? The best value for your money of where to settle, is places like Tenerife, Lanzarote, and Rhodes.
Benefits of living abroad:
Hot weather
Beautiful sea and beaches
Newer surroundings/environments
Different foods and drinks to try
Pick up the local language
Embracing the surroundings and exploring the culture
The list is endless, they're many benefits of retiring when relaxing and finding peace in another country. The number of people who contemplated the move abroad was calculated by a holiday home insurance company, Schofields, revealing over half of the votes at 57% of people.
Overall, most places in Spain and Greece have shown a reduction in house prices. Currently they're more than 100,000 British pensioners living in Spain, and the numbers are rising as time goes on.
Not only is this beneficial as you'll be soaking up the sunshine, going swimming and meeting other fellow Britons and locals. But you could also be getting better for your money. It's shown in cheaper travelling costs, being a reduction of over 35% compared to the UK. This could possibly be a cost effective move on your half, as well has the benefits with the 30+ degrees.
61% of the reasons identified by people wanting to retire abroad said it was a better way of life.  Retiring for most baby boomers now only requires decent savings, a senior life insurance plan, and a good bucket list!  That's completely understandable, seeing with better weather conditions, people are going to be attached and wanting better health. It's an opportunity to relax and experience something completely new. It can be hard to relax in the same place with a new routine. 59% said it was a more of an affordable way of life.