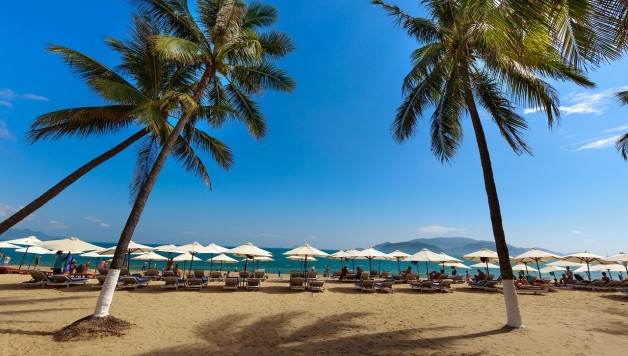 A Short Guide to Preparing for Your Next Holiday
It is that time of year when all the holiday brochures come out so that you can decide where you want you to go on holiday this year. There is the whole world to choose from, and your choice really depends on the type of holiday you want.  With international airports like Birmingham having flights to many parts of the globe, all you have to do is decide where your next holiday will be.  Here are a few tips on how to get organised before your flight.
Things to Consider About Your Holiday Destination
Once you have chosen where you want to visit, there are some things you need to consider. Are you going to need any injections for instance, or do you need to change some sterling into another currency? Are there things you are forbidden to take into the country you have chosen, and what will the weather be like at the time of your holiday?
Sorting things like this out as soon as you have made your choice will allow you the time to be prepared in plenty of time.
Transport to and from the Airport
You somehow have to get to the airport in plenty of time to catch your flight, and of course get home again afterwards. For many people, the easiest way to achieve this is to pre-book airport parking. Birmingham airport, for instance, has several car parks where you can pre-book a space. They are all within the grounds of the airport apart from Birmingham car park 7. It is the airport's only off-site car park and has a regular free shuttle bus to and from the terminals, which operates 24 hours a day.
Car Park 7 is the cheapest of all the Birmingham airport car parks, but with over 250 spaces, it is ideal for those travelling on a budget or needing to leave their car parked for an extended period of time. Like with all the car parks at this airport, it is cheaper if you book your space in advance.  More information can be found at birminghamparking.com.
Keeping Occupied on a Flight
It is important that you know how long your flight will be so that you can be prepared to occupy yourself, or children if you have them. For many years the most popular two ways were to read a book or to try and sleep, but things have changed and now there are more ways to pass the time on your journey.
On long haul flights, there is usually the option of watching a film or TV programme on a screen fixed to the seat in front of you. With a set of headphones, you can have the sound as loud as you want without disturbing other passengers. They often also have games on them to help you while away the time.
You can listen to music on an iPod, or on your mobile phone or tablet, again with headphones, so that you will not be a nuisance to anyone else. Some people take a pack of cards and play with their friends or family they are travelling with, and you could do the same with a board game as long as the board is not too big.
There are lots of ways to occupy yourself on a flight, the main thing to remember is that it is part of your holiday, so make sure you enjoy it.