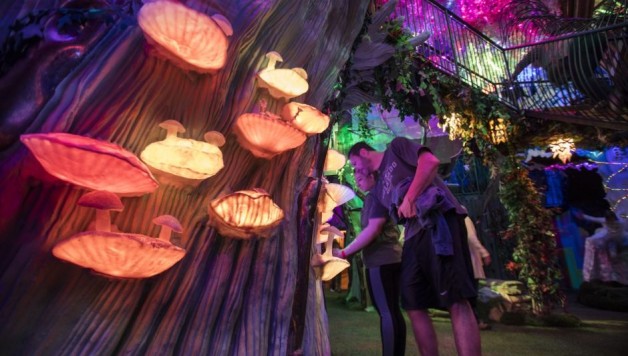 Santa Fe for Families: Plan Your Great Escape
If you're planning to head to Santa Fe, New Mexico, with the family, you'll want to do some prep before you embark on your travels. Nothing is worse than having children who are bored and you don't know where to take them. Prepare for your vacation in Santa Fe by using the following family-friendly tips.
Choose Laid-back Restaurants
Kids can be picky eaters, and accommodating their diets at many restaurants can be difficult. Luckily, Santa Fe has plenty of establishments that cater to these needs. In particular, the Plaza Cafe Santa Fe is a good choice. As the oldest restaurant in Santa Fe, Plaza Cafe has a casual attitude paired with delicious diner-style food. The restaurant offers a kid's menu with smaller-portioned meals for breakfast, lunch, and dinner.
If your child is trying out the pizza-only diet, you'll find a number of family-friendly places in town. Check out Il Vicino, where you can build your own pizza or try a delicious calzone. Upper Crust Pizza is also highly rated and offers a number of specialty pizzas your children will love.
Pick a Family-Oriented Hotel
Choosing where to stay can be tricky with kids or in-laws joining you. Explore accommodations that have adjoining rooms, living and dining areas, and multiple beds. Hotel Planner offers information about family-friendly hotels in Santa Fe, including the Homewood Suites by Hilton Santa Fe. This establishment comes with both studio, one-bedroom, and two-bedroom suites, making it a great place to stay when you're traveling with your family.
Fort Marcy Hotel Suites is another option to consider. Each one-, two-, or three-bedroom suite includes a full kitchen and living area so that you don't have to dine out every night. However, if your primary goal is taking care of your newborn or toddler, consider the Rosewood Inn of the Anasazi. The luxury hotel has a special program called Rose Buds that gives your child a mini terry robe. For babies, you'll find a full-size crib, wireless baby monitor, and in-room bottle warmers.
Go to Kid-Friendly Attractions
You don't have to pack your entire schedule with locations for children, but you should take them to a few attractions so that they won't get bored. Start with the Santa Fe Children's Museum, which offers 35 different outdoor and indoor interactive exhibitions for kids to explore.
While an art museum may not sound like something the children would enjoy, Meow Wolf is different. This museum is more of a playground built around installations by local artists. Children will have to find clues and investigate the museum to solve the mystery presented to them when they enter.
For kids who don't mind a taste of adventure, try renting a hot air balloon for the day and flying over the Rio Grande Gorge. This tour sets off before dawn and takes an hour.
With the above tips in mind, you should have no problem booking a Santa Fe vacation that is fun for both you and your children. They'll enjoy all the comforts they need to be happy, and you won't have to deal with outbursts and crying.
Photo: Kate Russell for Meow Wolf