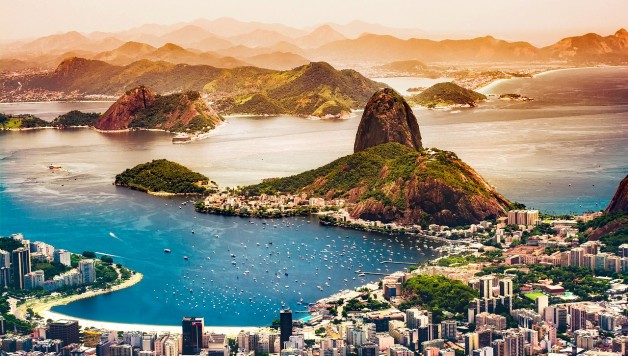 Plan Your Next South America Adventure With Royal Holiday Vacation Club
Of all the places you could choose for your next vacation, South America is the most inspired destination for savvy, adventure-hungry travelers looking to immerse themselves in culture, art, and nightlife. From beautiful Brazil to sunny Argentina, South America has a ton of amazing beaches, parks, museums, and cultural offerings for intrepid travelers all year round. So how can visitors make the best of their stay? It's simple. Before planning out an itinerary, figure out the best places to visit throughout South America and turn your vacation into a full-on tour of all the highlights. There's no reason you should have to settle for just a few South American locations, especially when Royal Holiday has stunning properties located all over the continent. From beaches to clubs to breathtaking sights, hikes, and climbs, your South American vacation starts with Royal Holiday.
Expand Your Focus
When you think of South America, what speaks to you the most? Is it the continents sun-drenched, heat-soaked beaches and boulevards? Are you looking to swim with the fishes, or take a cultural deep dive into some art museums and centers? Are you more about the nightlife than day trips? No matter what your needs are, you'll find a bounty of opportunities just waiting for you in South America. With Royal Holiday, you don't need to confine your trip to one individual country or city.
Travel Smart
Your trip is all about you. You've earned your leisure time, and you shouldn't have to waste any time getting from place to place when you could be soaking up the sun or taking in the sights. That's why planning your trip around specific points of interest can help you get places faster and make the most out of your journey through South America. When you take the time to plan out your trip in advance, you can find ways to use travel to your advantage. For instance, if you're interested in hiking, pick a trail that connects along the South American coast to maximize sights and scenery.
Stay in Luxury
If you're finding that you've overextended yourself at any point during your trip, take a minute to unwind in one of Royal Holiday's five-star facilities. From any of Royal Holiday's deluxe condos, resorts, hotels or apartments, you can refuel and get reinvigorated for the next leg of your journey, whether you're tackling a mountain, an art walk, or a scuba diving lesson. Where you stay will also help you plan your best possible trip. Whether you're hankering for a Brazilian getaway, an Argentinian adventure, or a Chilean frolic, Royal Holiday has plenty of luxe South American properties for you to choose from. Enjoy the Rio Othon Palace in Rio de Janeiro, where you can sip cocktails on the coast with your feet dipped in the sand. At the Australis Paradise Carilo in gorgeous Carilo, Argentina, you can enjoy the beauty of Argentina's natural landscape while relaxing in pampered luxury. At the Terrado Suites Hotel in Iquique, Chile, you'll be able to walk to the beach, the casino, and the hottest nightclub strip on the coast in just minutes.