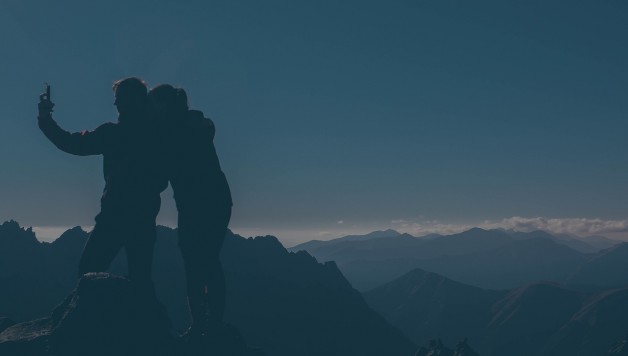 Where or When You Must Never Take Selfies When Traveling
Taking selfies is perhaps one of the most rampant habits of travelers. The phenomenon became popular with the introduction of the smartphones, and with the introduction of selfie-sticks every trip is now a selfie trip and travelers can't just have enough of these kinds of photos. However, as a responsible traveler, you should know when and where you can pop out your selfie stick and mount your camera to snap a few selfies.
This is because there are certain places where it is not right to be taking selfies or photos and sometimes, taking the selfie may put in violation of religious respects, like in the case of Indonesia where it is a criminal offense to take a selfie with the statues of Buddha. Since you are a responsible traveler, here is a look at some of the places where you should not take selfies during your travels-I:
Holocaust memorials and concentration camps
Whatever happened during the Holocaust and in the concentration camps was a tragedy to humanity and the pain is still felt to this very day, despite the events taking place several decades ago. Such places are usually filled with an aura of sadness, and no one never visits such places to happy and laugh about life.
If you happen to visit concentration camps and holocaust memorials, your thoughts should be with the souls of those who suffered and lost their lives during those dark days. The best way to do that is not taken out your camera and start smiling for selfies. There is nothing to smile about in such places where thousands of lives were lost in a very painful way. Respect the dead and remorseful for what others had to go through.
Around animals
Taking selfies with animals is very common, but it is very dangerous and it should be banned by all countries. This is because so many people have died or got hurt while trying to take a selfie with a giraffe, an elephant, a buffalo, camel, and many others. Animals, especially those in the world can get agitated in a moment's notice and attack with deadly force. Besides, getting close to them so that you get the perfect shot may make them unnecessarily aggressive and may end up attacking you in the process.If you have to take a selfie with an animal, there are certain rules you have to observe, and they include-: you must be far away from the animal and be aware of their movement so that you can notice if they are making an approach towards you, you must never be in contact with the animal, such as when petting them or when there is a glass barrier between you and the animal and there are no chances of the animal getting to you.
The 9/11 Memorial
Events of the 9/11 will forever remain in the history of America and the world. It was terror attack to ever hit the United States, and thousands of lives were lost and thousands were changed. It left a lot of bitterness in the hearts of survivors as well as peace-loving Americans who couldn't understand why anyone on earth would do such a despicable thing.
This is not a happy place and definitely not one where you should be taking selfies to show to your friends on Instagram. Thousands of lives were lost at this site, and you should respect those who perished during the attack as well as those whose lives were changed in one way or the other on that fateful September day. If you have to use your selfie stick in New York, wait until you get to Central Park or Times Square.
While on the edges of cliffs, mountains, or other death-defying places
Very many people have lost their lives because of trying to take selfies on the edge of cliffs, tall buildings, mountain edges or other death-defying locations. Such death should have been a lesson to people who desire to take selfies in similar places, but it is sad that some people won't just learn. The reason why you should never take selfies in those places is that they are very risky and a small slip is sufficient to force you to take the room temperature challenge.
Besides, if you are afraid of heights, you will need all your concentration when in such places and a selfie can easily distract you. It can be a real tragedy for you to save money and even fill the Canada ETA form for a tour of the Niagara Falls only for you to end up slipping and coming back home in a body bag because you wanted to take a selfie on the rocks.
While you are moving
It may be common to take selfies when walking, but you should be aware that thousands of tourists have lost their lives because they wanted to take selfies while walking past railway tracks or next to busy streets. When you stop to take a selfie, you will not only be distracted, but also the process of adjusting yourself for the perfect pose will make you not focus on what is coming ahead of you and this how some unfortunate tourists lost their lives in India. If you feel you need to take a selfie while passing past a certain location, the best thing you should do is to simply stop and ask someone to take a photo of you using your phone. In this manner, you will be aware of the surrounding and you will minimize the chances of getting involved in an accident.
Cemeteries
For the same reasons why you should not take selfies in the 9/11 Memorial and in concentration camps and holocaust memorials, you should also not take selfies in cemeteries. It is out of the respect for the dead that you do this. Besides, taking selfies with headstones in the background doesn't seem to be very appealing. There are a thousand and one places you could use for such selfies.
The other places where taking a selfie may not be a good idea include nude beaches, holy sites such as temples and shrines and in museums.