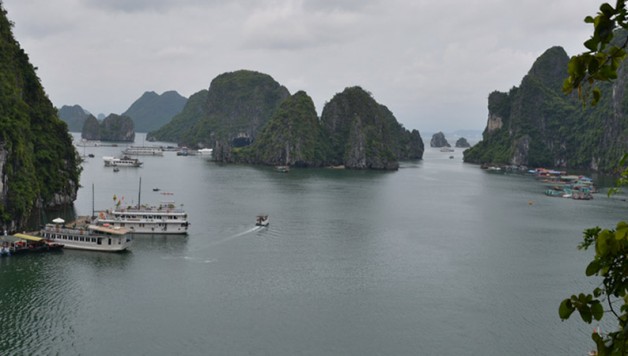 Fly Big or Stay Home: A Trip to the Other Side of the World is What You Need
For many of us, a holiday can't even be considered a holiday without another stamp on the passport. If you can reach it in a few hours by car, then it's not really special. If you're not going half-way across the world, then why even leave your street? Tourists with a passion are the kind of holidaymakers who will appreciate another continent, another culture, almost another world entirely.
If you are this kind of holidaymaker — someone seeking a destination that really means something — you should be looking halfway across the world. To be specific, you should be turning your eager traveller's eye to one continent in particular: Asia.
If you're curious as to why it should be Asia that captures your wanderlust above all others, then read on to find out more.
The Greatest Historic Sites
Sure, you'll find history wherever you care to look, but what if you want something bigger, grander, that harks back to the earliest of human civilizations? Asia has definitely got you covered on that score. From the Taj Mahal to the Great Wall of China, Asia is a continent where history is measured in millennia rather than centuries. It's no coincidence that three of the Seven Wonders of the Ancient World were located in Asia.
Shopping In Style 
It's true that you can go shopping wherever you holiday, but if you're looking for something special then you need to go somewhere special. If you want cutting-edge tech then you won't find a better place to get it than in Tokyo, Japan. If it's the latest fashions you covet, then Shanghai is an essential destination, while Dubai and Kuala Lumpur offer luxurious shopping malls that will put your standard local mall to shame.
Inspiring Scenery 
If you value epic vistas and scenery that takes the breath away, Asia won't disappoint. From the awe-inspring Angkor Wat in Cambodia, or Vietnam's memorable Ha Long Bay, Asia plays host to some of the most stunning areas in the world. Take your time to explore the hidden and not-so-hidden gems with the likes of Tour East Holidays, though it might be wise to warn your Instagram followers beforehand– you won't be able to resist taking a few thousand photos while exploring!
Adventure Locations
For some people, excitement and enjoyment is defined as watching a sunset over a valley; others get their kicks when giving their credit card a workout. Different strokes for different folks, of course, but if you're adventure-inclined then Asia won't let you down. You could take an expedition along the legendary Silk Road (or at least part of it), or hike across a frozen Mongolian lake. Extremes of temperature and terrain are in plentiful supply for those who desire a vacation that gets their adrenaline pumping in a way that normal life at home can never quite manage.
The above are just a few of the many reasons to look towards Asia for your next real holiday. The diversity of a continent where you can witness the opulence of Abu Dhabi and the stately grandeur of Jaipur's Pink City means that no two trips will be alike. You will always find yourself amazed afresh, delighting in the wonders of this fascinating continent.