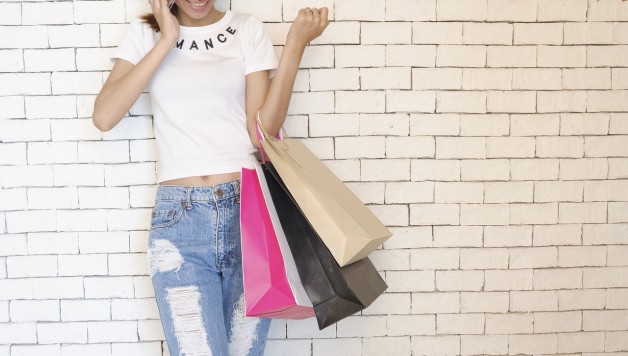 Everything You Need to Know to Shop Up a Storm in Oklahoma City
Looking for a wonderful place to spend time shopping? Look no further than Oklahoma City. Without the hustle and bustle of famous shopping destinations like Los Angeles or New York City, you'll find both unique boutiques and large shopping malls. Let's look at where to find the best stores in Oklahoma City.
Multi-Store Malls
The city itself spreads wide, so when planning your stay, find a hotel near where you want to shop. Click here for an excellent list of hotels in Oklahoma City. If malls are your preference, check out the three malls in town. The first, OKC Outlets, features over 80 stores, including Michael Kors, Ralph Lauren, and J. Crew, to name just a few. Or visit Penn Square Mall, with anchor stores Macy's, Dillards, and JCPenney. Also, check out Quail Springs Mall in the northern part of the city. Anchors include Von Maur and Macy's. This mall also houses the only H&M store in the city.
Bricktown
Locals say the best shopping tip is to pick an area and focus there. Bricktown, in the center of Oklahoma City, features unique shops and restaurants around a winding canal complete with water taxis. Don't miss the Painted Door, offering elegant gifts and home decor. The Oklahoma Red Dirt Emporium features Oklahoma-made gifts, clothing, and home decor, and Bricktown hosts the only Bass Pro Shop in the area.
Automobile Alley
Once the site of most of the city's auto dealerships, Automobile Alley now offers shops and restaurants. The unique Shop Good contributes a portion of sales to strengthening communities both locally and worldwide. The store offers clothing and gift items. Plenty Mercantile sells handcrafted and artisan home pieces. Other fun shops include boutique clothing from Bow & Arrow and globally made items at Sara Kate Studio and Urbane.
Stockyards City
The home of the famous Cattlemen's Steakhouse, Stockyards City offers lots of shops, mostly Western in theme. Look like a local after you pick up some clothes at Langston's, a well-known Western outfitter. Or stop at Little Joe's Boots for authentic cowboy boots. Many true ranchers and farmers visit this area of town for their needs, so don't be surprised if you see some authentic-looking cowboys.
Paseo Arts District
If art and jewelry excite you, take time to visit the Paseo Arts District. This area features colorful stucco buildings filled with jewelry, sculptures, painting, and pottery. Ladies and Gentlemen Millinery and Betsy King Shoes offer styles catering to the stylish and sophisticated shopper.
Plaza District
Another fun area is the eclectic group of shops along Northwest 16th Street known as the Plaza. The shops feature locally made goods as well as art and antiques. Bad Granny's Bazaar, a must-stop, sells retro and vintage clothing, gifts, and jewelry. DNA Galleries offer local art and T-shirts. Find handmade baby items, cards, and jewelry at another specialty shop, Collected Threads.
No matter where you go, there are unique and fun shops all around Oklahoma City. So next time the shopping bug hits, take a trip to this wonderful place.