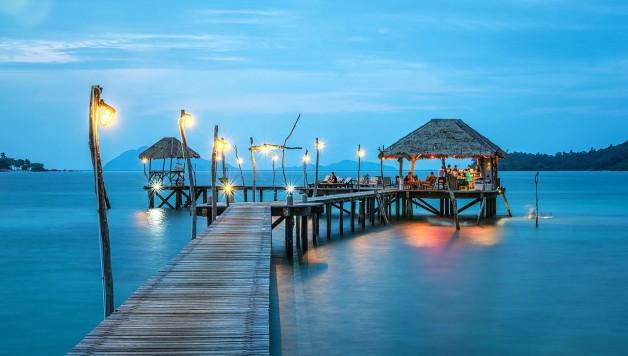 The Caribbean Islands: Tips For Beginner Travelers
The Caribbean seems to be that one place on Earth that will offer you all the things you were looking for in your entire life – from perfect beaches to the amazing food and history. Also, all the people are friendly, and you'll always feel welcomed on the island. But if you want to make the most out of your trip, then there are some things you should know first, things that will improve your experience.
Choose the location
This is the first thing you need to do if you want to have the perfect time in your vacation. Do some digging about these islands and see which one suits you best. Ask yourself questions, if a certain island is better for you and your family if you're on a budget that you don't want to mess, if you're looking for adventure.
Let's take a clear example: because they're so close to the US, you can get to Puerto Rico, , San Juan and the Caribbean very fast, since there are almost nonstop flights. If you're looking for cheap, you can choose to go to the Dominican Republic – Santo Domingo, to the Bahamas, Nassau and even St. Thomas.
When is the right time to go?
Timing is also an important thing to keep in mind, especially when you're planning to fly. You also have to think about the returning date. Let's take a clear example: the cheapest day to come from the Caribbean is Tuesday (on average), since the ticket is $25. The most affordable day is, however, Wednesday (you can save up to $37). It's true, the prices will vary, but if you're looking at this in a smart way, you'll end up saving some money.
And then there's season timing, which is also crucial when you want to save money. This means that you need to take a break and not travel to the Caribbean during the peak season, which is winter and the winter holidays and February. This means that you'll have to plan your winter holidays in another country. The good this is, however, that these expensive periods end in April and they keep it that way until December – so the prices are very low in that period and there are not many tourists.
However, if you decide to travel off season, then you need to take into account the unpredictable weather conditions. You always need to have travel insurance, wherever you decide to go – don't forget to buy one!
The right place to stay at
When you decided to take a vacation in the Caribbean, then you probably also though about the place you're going to stay in. The first thing that probably came into your mind was a hotel – and it's understandable. However, you need to keep in mind that during the peak season, all of the hotels have their prices really high, so it will be hard to get a cheap hotel. Check out here the best deals.
If we are to take a look at the other case, if you're a budget traveler, you might want to consider vocational rental options. It's super popular, and it's cheaper for a few nights. Choose an Airbnb – there are many options there for you, and you won't have to pay that much money. They offer you essential things, even small kitchens, too – this means that you can cook your own meals there, without having to pay a lot of money to eat – as most people do, in restaurants.