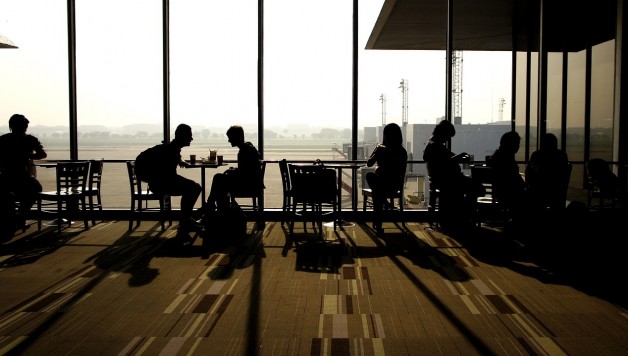 6 Tips to Prepare for an Early Morning Flight
If your dream of heading off on a journey of a lifetime is becoming a reality and you're now getting ready to vacate the reality of day-to-day life and jet off to an exotic and exciting location, then you will, of course, need to catch a flight or two along the way.
The flights to these sensational locations might well mean you need to board the dawn flights time. Obviously, this isn't the end of the world when you think about it, but, it's a spanner in the works of routine and can present an obstacle to get over in order to make it as easy and stress-free as possible.
So, to prep up for an early morning flight, follow these handy pointers and everything will become that much easier and enjoyably seamless!
1. Give yourself a routine for packing
You don't have to turn yourself into the strict teacher at school and make packing a stressed-out situation, but it's well worth having some kind of system you can refer to that will give you a smoother time when preparing for early flights.
Packing all your things in the small hours prior to the flight isn't a good idea, so have some foresight and plan the majority of your packing in the night before.
Essentially, if you don't need it in the morning, then pack it up all ready to go. Things like toiletries, glasses, etc., can be left out and then packed in at the last minute as required. If you need it at check-in/security, put it in the most accessible pocket of your hand luggage, or in your pocket.
It seems like an obvious point, but you'd be surprised how many people rush pack and end up forgetting something they really need. Hold fast on this tip and you will save time, get to sleep in longer and lower your blood pressure too!
2. Take a shower the night before
A great time-saver for the mornings is to shower the night before you catch a flight. For the super-clean people, this might not be an option, but if you can manage without showering in the morning, then go down this route.
The benefits of this include going to bed nicely relaxed with a soothed body, which will inadvertently help you to sleep better too. It's as simple as that really! Just think, if you get up without having to shower and pack, you've secured yourself around half an hour longer in bed!
3. Weigh your bags at home before you leave
Budget airlines will most likely have a stringent baggage weight allowance; this is how they make extra money, by charging fliers for exceeding the allowance. As such, you will want to be within the limit if you're going to save time, effort and money.
Go to the airline's website and check up on their specific allowance the night before. Once you've done this and you've packed everything apart from the essentials we mentioned earlier, you can go and weigh your bag.
It might not be the most precise of methods, but a good way to do this is to stand on some bathroom scales without your luggage and note the weight. Then, simply hold the luggage and step back on; this will give you a pretty close number to work from.
4. Get that early night
Sleep banking is a wonderful thing and you should take advantage of it. Don't just get to bed early the night before, as this can be tricky with all the excitement and anticipation. Instead, try going to bed early for a few nights in a row leading up to departure day.
The website, Sleepadvisor.org recommends that you take zinc and magnesium capsules along with some herbal tea, such as chamomile or passion flower around 1-2 hours before bed. Both are known to promote better sleep and will help you to unwind in the process.
5. Know what you're wearing
You can save yourself even more time and potential panic if you have the clothes you're going to wear to the airport and during your flight, all laid out and ready to go in the morning.
Don't leave yourself fumbling about with one eye open trying to pull some garments out in a rush; think about what will make good clothes to travel in. think loose, comfy, and warm. It's a nice idea to have some layers too because you can then take off/put back on depending on how you feel.
6. Take a travel pillow with you
If you're not a fan of mornings, and all you can think about is going to sleep as soon as you board your flight, then why not make it as comfortable as you can?
The thought of getting back to the Land of Nod on the plane might be the light at the end of the tunnel that you need, so be sure to pack a travel pillow, because, quite frankly, it's a dream accessory to have!