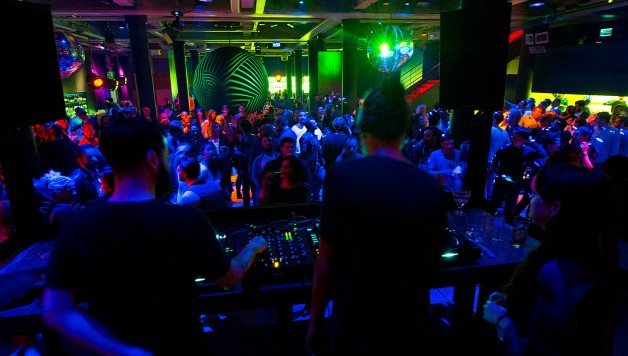 These Are the 3 Dance Clubs Students Enjoy Most in Lisbon
College days can be the most exciting time in the life of a young person. While the work in university is often more difficult than they had imagined it would be, the one high point is that sense of independence from mum and dad. This is especially true when living in some of the trendiest student accommodation Lisbon has to offer since it is a big and busy metropolis with much to do and see when not cramming for the next exam or working on that thesis paper. Are you new to Portugal's capital and looking for a trendy club to have a bit of fun in?
Here are 3 you might want to check out at some point.
First a Word of Advice
Whether you are a guy or girl, security is always important when testing the night scene in a new location. Bear in mind that there are crazies out there who think nothing of following you home unbeknownst to you after a particularly active night out at the clubs. They may be harmless but you can never take that chance. If you don't live in secure student accommodation such as these Collegiate apartments, be wary of anyone who might be following you and don't go home until you are assured you are not being followed. Having said that, it's time to party! Here are those 3 clubs you will definitely want to visit.
A Quick Look at Those Trendy Clubs
Just as they say, "Beauty is in the eyes of the beholder," so too is music in the ears of the listener! Since the most popular clubs may not offer the genre you prefer, these are not listed as much by popularity as by genre. You are looking for a 'dance club' so expect to hear a great deal of electronic music. Dancing is all about the beat and why you'll find that Lisbon's clubs mostly feature the alternative/electronic genre.
1. Lux Fragil
Celebrating its twentieth anniversary this year, Lux Fragil is not only the most well-known club in Lisbon but probably in all of Portugal as well. If you're up for a night of electronic music and a club boasting two dancefloors, this is a club you should place high on your list of clubs to visit.
2. Incognito
Looking for a club featuring a DJ? That would be Incognito. As Lisbon's first alternative club set in a historic building, Incognito draws global visitors to its nightly shows. There's nothing quite like having an in-house DJ to liven things up and so when entering the basement dance club, expect to hear all your favs and a few new artists as well.
3. Music Box
Another club noted for having some of the best electronic dance music (EDM), Music Box is also renowned for featuring up-and-coming artists in the genre. Alternative music is hot at the Music Box so be ready to hit the floor dancing to the latest tunes.
So then, these are just three of the dance clubs that students in Lisbon should begin with. As the nation's capital, and a city with a large student population, you will find that there is no lack of clubs to enjoy.