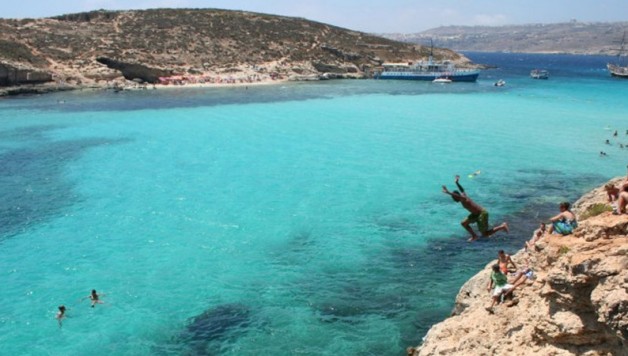 Top Tips to Ensure You Have a Romantic Break in Malta
For those wanting to spend some special time with their partner, there's nothing like taking a romantic holiday to a sun-drenched location. While there are many places across the continent that will make for an amazing amorous getaway, we're going to look at Malta. Visit the Mediterranean island on your next break and you're certain to have an unforgettable time.
With that in mind, here are some of the things you should do to ensure you and your partner have a fantastic holiday.
Stay in high-quality accommodation
One of the key elements to any holiday you go on will be the kind of accommodation you stay in. Obviously, you'll always want something that is clean and comfortable, but, if you're planning a romantic getaway, it's worth searching for hotels that offer an extra level of indulgence. Four and five-star hotels are situated all over the island, so there's plenty of scope to find a suitable place to stay. A place we particularly like the look of is the Corinthia Hotel in St George's Bay, which features some 250 rooms and a number of cascading pools.
Alternatively, you might want to look into self-catering accommodation. With the island home to hundreds of large holiday villas that feature luxury facilities like private swimming pools and wetrooms, you can be sure of finding something that both you and your partner will love.
Think about how you'll get around
Admittedly, sorting out your transport isn't the most glamorous-sounding component to a romantic break, but it is something worth taking into consideration.
By booking a Malta Airport transfer before you fly, you don't have to worry about the expense or hassle of trying to get a taxi after coming through the arrivals lounge. With a driver and vehicle already on hand to pick you up, your holiday can get off to a smooth start and leave you and your partner free to enjoy the island's picturesque scenery as you travel.
Spend time on Malta's amazing beaches
Now that we've looked at the essential components of your holiday, we can focus more on the fun activities that you can do while in Malta. Perhaps one of the most popular things to do on any romantic break is take a walk along the beach and, as the island is home to dozens of sandy stretches, you won't be short of places where you can go on a gentle stroll and gaze out to sea.
Of course, Malta's many beaches are well suited to swimming and other pursuits, so, if you and your partner are looking to be a little more active, there will be plenty of scope for you to do so.
Among the coastal areas that we particularly recommend is St Thomas' Bay. Situated on the island's southern shore near the bustling town of Marsascala, this lovely little beach is popular among local holidaymakers. Here, you'll discover shallow water and gentle sandy banks making it a fantastic spot for a walk followed by a dip in the sea. If you're looking to be really active you could even have a go at windsurfing!
Golden Bay is another wonderful place for couples and – as you've probably guessed from its name – it features a long expanse of fine golden sand. In fact, it's the second biggest sandy beach in the country, so you're sure to find a space where you can cosy up to your partner. Sunloungers and umbrellas can both be hired here, while the nearby restaurant is a good place to grab a bite to eat.
If you're thinking of taking a romantic getaway in Malta, let us know what you plan on doing by leaving a comment below. We'd love to hear from you!
Photo source: Vagabondish.com