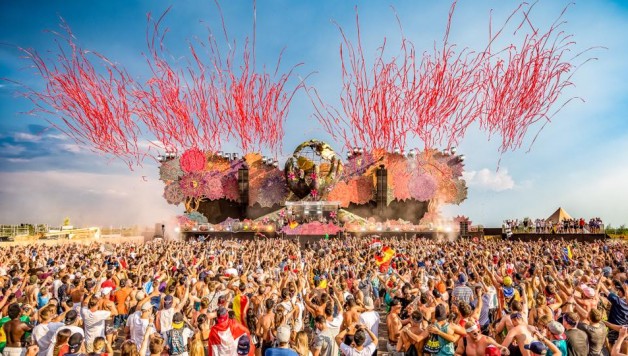 Feeling the Beat of Culture: 10 Must-See Festivals from All Around the Globe
Festivals can help create an unforgettable holiday experience. Whether you are looking for a music festival to dance your troubles away or a food festival to indulge your culinary taste buds, there is something for everyone all around the world.
Before you begin planning your next holiday, why don't you incorporate a festival into your itinerary? Check out this list of our favorite festivals from all around the globe. The list is in no particular order but is simply a showcase of the best and most interesting festivals across a wide range of genres.
1. Cartagena International Music Festival, Colombia: January
At the beginning of each year, Cartagena offers an 8 day festival for the music lovers. The festival is organized to be both in and outdoors, in and around some of the most beautiful colonial areas of the city. The festival was founded by Victor Salvi and his wife, Julia. As a harpist, Salvi's love and appreciation for music and performance became the perfect inspiration for this festival. Besides classical live performances, the festival also offers classes for aspiring artists.
2. VHI Supersonic, Goa India: February
How does the idea of lazy beach days and swaying your sun kissed body and sandy toes under the moonlit sky sound?
Goa is a popular holiday destination where people flock to the beaches for parties and relaxation. During February, the island style party destination ups the game even more with the VHI Supersonic festival. This festival is geared towards party animals and pops music artists. Previous festivals included the likes of artists like Sean Paul, Alt-J and Major Lazor.
3. Beyond Sahara, Morocco: March
This festival is a lesser known festival that is perfect for thrill-seekers and adventurers. The festival is described as being an 'adventure party' and fits 250 people. The activities include a camel convoy, sand-boarding and even a 5km run through the desert. Morocco is well loved for their vibrant culture and delicious food.
4. Byron Bay Bluesfest, Australia: March-April
Byron Bay, one of Australia's most well-loved destinations. Byron Bay is an eclectic mix of modern day troubadours, leftover hippies, and new age lovers. This Blues festival is held on the charming Tyagarah Tea Tree Farm and hosts the cream of the blues musical crop including Jose Gonzalez, Rag'n'Bone and Sheryl Crow. Australia and the Australian island of Tasmania are both beautiful with vast areas to explore so, after the festival why not explore further afield with Tasmania guided tours.
5. Ultra, Miami: March
No list of worldwide festivals would be complete without the mention of Miami' Ultra music festival. Ultra is the core of the EDM music scene and EDM fans flock to the festival each year to shake both their minds and bodies to the electric impulses of EDM.
The popular festival has even spread out across the world, with cities like the enigmatic Cape Town, Split and even Seoul hosting their own versions of Ultra. In 2017, there are reports that show over 1 000, 000 people attended Ultra festivals all over the globe.
6. Snowbombing, Austria: April
This festival has been dubbed the 'biggest festival in the snow.' Most people have already enjoyed the average festival- singing and dancing underneath summer skies or rolling their hips as the tide comes in and out on some of the world's most beautiful beaches. But, what about something different? Mayrhofer, Austria hosts the Snowbombing festival where musicians like Dizzee Rascal, Craig David, and Liam Gallagher have taken the stage.
But the snowbombing festival is more than just one night of live DJs and music. The festival usually spans out over the course of five days where you can choose from a variety of different entertainment options. You can decide to enjoy the Arctic disco, which is a dance party in a nightclub- but not just any nightclub, this nightclub is designed to be a large Igloo, hence the name Arctic Disco. And if you want to take the night off from dancing, you can enjoy a subterranean supper or enjoy a unique experience; a party organized in the form of an enchanted forest.
7. National Cheese Festival, Spain: April-May
Not keen on a music festival? Head on over to this cheese festival in Spain. The festival is held in late spring, where the air is still fresh but the sun still warms your skin. The historic square of Trujillo is the main host for this culinary festival. More than 500 cheeses are offered for tasting and there are several restaurants offering tourists and festival goers traditional Spanish dishes and delicacies.
8. The White Nights Festival, St Petersburg: May-July
This festival is half in the renowned Molinsky Theatre and showcases the globe's most breathtaking opera and ballet performances. One of the aspects that make this festival so magic is that it is organized during the enchanting summer months, where the daylight lasts for almost 24 hours.
9. Secret Solstice, Iceland: June
Possibly on one of the most unique festivals on this list, the Secret Solstice Festival offers an enchanting blend of nature and ethos. The festival is set during Iceland's summer, known as the brightest time of the year with the longest days. This festival will provide you with the unique experience of dancing under the midnight sun, tasting local food and enjoying what this hauntingly beautiful country has to offer. The lineup includes international as well as local artists.
10. Tomorrowland, Belgium: July
It is only fitting that this list is ended off with one of the globe's most well attended and famous festivals; Tomorrowland. The festival spans two weekends and if you grab a ticket to this festival you can expect to hear the very best dance, EDM, Dubstep and electronic artists. Attracting nearly half a million people, this festival is for those that want to lose themselves in the beats of electronic pulses and throngs of people.
Each year the festival has a different theme and you can almost always expect festival favorites like mythical creatures, outlandish dress up, laser shows, and, well, almost every type of free spirit expression you can imagine.
Take your vacation to the next level with these festivals, and allow yourself to experience the freedom and satisfaction of creative and artistic festivals.