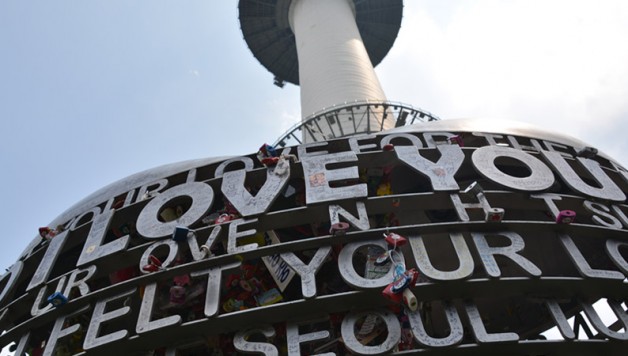 Top 5 Things to Do In Seoul
Seoul is a beautiful city by all standards. If ever you decide to visit Asia (or if it's your second or third time), be sure to visit Seoul in South Korea. When in Seoul, you'll need to see as much of it as you can— if you're there on business, make sure you put time aside to tour the city. There are definitely more than 5 things to do in Seoul but for efficiency's sake, I've chosen the best 5 for you. Also, don't forget to read the reviews of Incheon International Airport of Seoul from Flight Hub Reviews.
Gyeongbok Palace beckons!
Gyeongbok Palace is very worthy of being called such a name. It is the most popular palace in Seoul not only for its history but especially its grandeur. The palace was first established in the 14th century. Unfortunately, a massive fire gutted it and what was once a grand palace was no more than ashes for up to 300 years.  The palace, and all of its beauty, was rebuilt in 1867. Entrances fees are only $3 and there is a museum at the back of the palace that will leave you overwhelmed. It is located at Gwanghwamun Station and is not far from a number of other attractions like the Cheonggyechon Stream and the King Sejong Statue.
Explore Itaewon Street
Never miss an opportunity to visit Itaewon Street when in Seoul.  This foreign district and some of the most delicious food Seoul has to offer and the atmosphere is fun-filled. The shops and cafes have beautiful and inviting products in their window displays from Korean pottery and fancy jewelry to well-tailored suits. The shops offer a wide array of both beautiful and useful shopping goods for you to bring home at affordable prices. Itaewon Street is the perfect place to buy Korean souvenirs that you can either take home to friends and family or keep for yourself. The clubs and bars are filled to the brim by both locals and foreigners which makes it a fun and inviting environment when looking for a place to grab a drink. So whether you're a shopaholic, a foodie, or a party animal, Itaewon Street has a little something for everyone.
Climb up Seoul Tower!
Seoul tower offers you a spectacular view of Seoul— it will lay Seoul literally right under your feet!  The tower is equally referred to as Namsam tower and is one of the city's landmarks. It can be viewed from any part of Seoul as it stands on top of a mountain just on the outskirts of the city and is over 235 meters tall.  You can ride to the top of the tower via a cable car and you'll only need to pay $12! The view from the top of Seoul Tower is the best view you'll be able to find in the entire city!
Bukchon Hanok Village's wow factor
Bukchon Hanok Village is situated between the Changdeok and Gyeongbok palaces and is an ancient village. It is as old as 600 years and is one of the most picturesque neighborhoods in Asia.  You will come across restaurants, art galleries, cafes, and beautiful courtyards as you stroll along the streets of Bukchon Hanok village. The beauty and culture will entertain you for hours!
Don't forget Insadong District
Insadong District is yet another part of Seoul that you must never leave out when you visit the city.  The district is right at the heart of the city and shows you the deepest of Korean culture. There is a plethora of traditional goods that you can purchase at very affordable prices. Before you leave don't forget to visit Flight Hub Reviews to get all the information about your next landing airport!