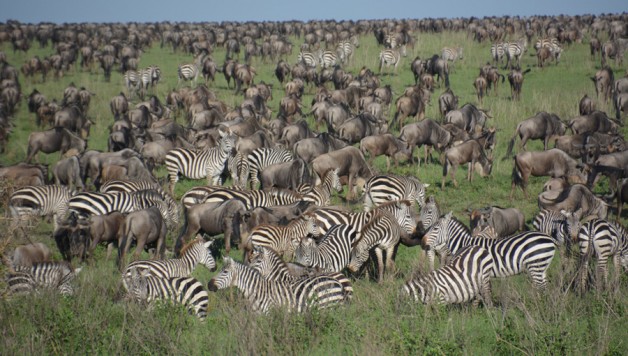 Should You Visit Tanzania?
If you have been hearing a lot about Tanzania lately, that's because of the fact that it has developed into a fine tourist destination in the last few years. In fact, Tanzania is now one of the most popular vacation spots for adventure lovers from all across the globe. So, the short answer is, yes, you should definitely visit Tanzania. To know the long answer, read on.
Ngorongoro Conservation Area
Africa has long been famous for its wildlife and you can go on an awesome safari in Tanzania at the Ngorongoro Conservation Area. It's a combination of fig trees and savannah, with muddy hills and cliffs outlining the world's largest volcanic caldera. The major wildlife attractions in the area include the black rhino, crater lions, Tanzanian cheetahs and the blue wildebeests. Even in Africa, you will not have a similar Safari experience anywhere else.
Mount Kilimanjaro National Park
If you want to hike Mount Kilimanjaro, you will need to come prepared because it isn't going to be the easiest trek you have ever taken. Alternatively, you can take the less hostile Marangu trek if you are not feeling like taking the extra risk. Even if you don't decide to trek to the top on foot, rest assured that there are ways for you to enjoy the biodiversity of Mount Kilimanjaro National Park without testing the extent of your athletic abilities!
Unguja
Beautiful beaches are not exactly what springs to mind right away when someone mentions Tanzania, but that's only because most people don't know about them. The aquamarine waters and soft sands of Unguja are absolutely beautiful. Kendwa and Nungwi are two of the most popular beaches in the area and they are both beautiful in their own way. Stone Town itself has plenty to see for visitors, including coral-stone forts and Persian palaces.
Zanzibar
People from all over the world travel to the island of Zanzibar for the amazing scuba diving experiences which it offers to its visitors. The water is clear and it's full of marine life, so if you want to scuba dive in Tanzania, there isn't a better location to do it in than Zanzibar.
Lake Victoria
Lake Victoria is no joke when it comes to sheer size because not only is it the largest lake in the entire African continent, but it's also the second largest fresh water lake in the entire world. Apart from the secluded flora and fauna that has developed all around the lake, it's also a famous spot for just relaxing and swimming in the beautiful waters.
Although it's not exactly a tourist attraction, you should visit the ancient Isimila Stone Age Sites if you have the time, or if you simply prefer going to places that have not been seen by too many foreign eyes to date. Tanzania is a wonderful place and the five reasons mentioned here should be good enough for anyone to be convinced about paying a visit, but know that there are many more waiting for you.